Fall in love with taking care of your AMAZING, STRONG, UNIQUE body!
Here are some easy workouts to do anywhere.
Summer Pump Video - Click here
Set your timer for 4-6 minutes and do as many rounds as possible! .
.
👊🏼Dumbbell High Pull 1/1x + 2/2x + 3/3x
👊🏼Plank Shoulder Taps 10x
👊🏼Jump Squat 1x + 2x + 3x
Are you looking for a fitness-life change? If so, check out JNA FITNESS in Wyckoff, NJ.
#ABetterDayatJNA - Alina Branda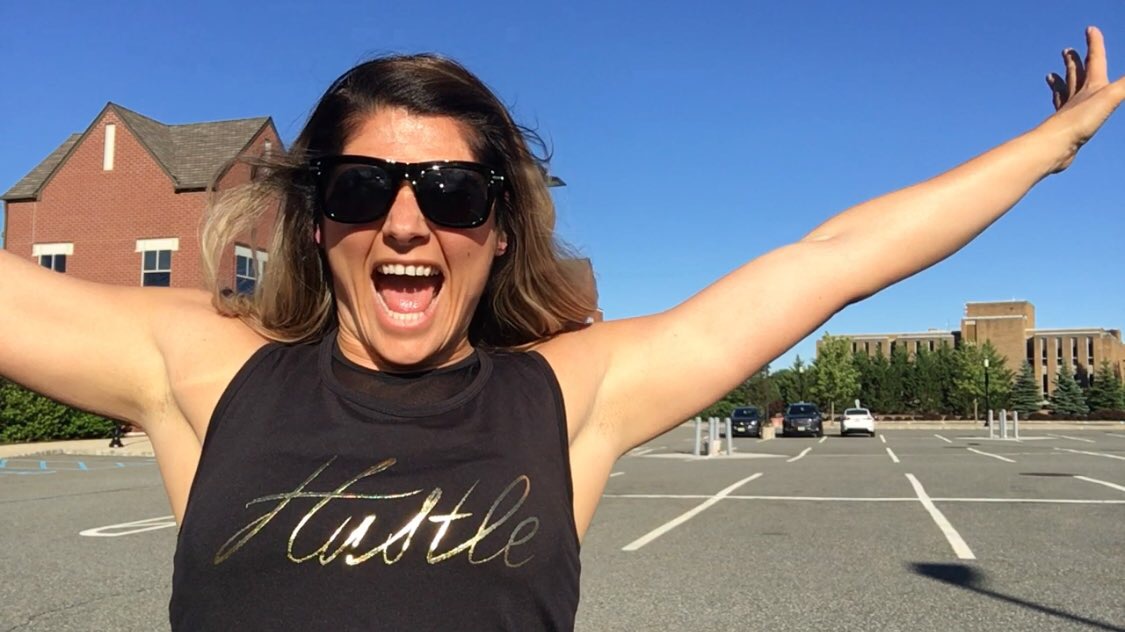 Fabulous has 8 letters in the word, so that means this circuit has 8 total rounds; with a countdown of how many reps you perform for each exersise after each round is completed.

Example 1 : Round 1 start with 8 burpees, 8 PU, 8 AS, 8/8 CL, 18 HK or 8 Sprints + 15-30 Sec Plank.

Example 2: Round 2 start with 7 burpees, 7 PU, 7 AS, 7/7 CL, 14HK or 7 Sprints + 15-30 Sec Plank.

Example 3: Round 3 start with 6 burpees etc…
Burpees or Jumping Jacks
Push-Ups
Air Squats
Curtsey Lunges (8/8, 7/7 6/6 etc…)
High Knees or Sprints
After each round complete a15-30 Second Plank
S(NO)W Excuses
By JNA Fitness
Push Ups
Squats
Burpees
Reverse lunges (each leg)
Plank Pikes
Jumps Squats
Reps: 12, 10, 8, 6, 4, 2
+40 second plank hold after each round
#Fitby40 Body Blast
40 Second prayer of thankfulness
40 Second plank
40 Right side plank dips
40 Left side plank dips
40 Bodyweight squats
40 Squats
40 Mountain climbers
40 Body saws
40 High knees
40 Burpees
RH Driveway Circuit
Explosive sprint to your mailbox
10 Lunges down your driveway, catalog in hand across your chest
10 Lunges back up your driveway, now holding your arms above your head while holding that RH Catalog with both hands
Repeat 6x
Walk back down the driveway into your home to finish
Step & Repeat
20 minute warmup walk
8 Sprints
20 minute power walk
10 Sprints
5 minute cool down stroll
What Goes Up Must Come Down
Run up 5-10 flights of stairs
Stop at each platform and do:
12 jump-lunges
10 bodyweight squats
15 jumping jacks
Jog/Walk Down 5-10 flights of stairs
Stop at each platform and do:
12 jump-lunges
10 bodyweight squats
15 jumping jacks
Pool Power Plunge
Complete all 3 circuits
Circuit 1: In the Water
10 rounds of 1-minute pool running with a 30 second rest
10 minute moderate lap swim
Circuit 2: Out of the Water
5 Burpees
20 bodyweight squats
10 push-ups
Circuit 3: In the Water
6 laps fast paced x 4 rounds
Finish with 2 slow paced laps to bring your HR down
Burn 100 Calories Right Now!
40 Jumping Jacks
30 Slow Crunch Sit Ups
20 Squats
10 Jump Squats
Mise-En-Exercise
4-5 Rounds
10 Body Weight Squats
10 Reverse Lunges (5 right & 5 left)
20 Knee Tucks (with kitchen towel or your socks)
5+ Push Ups
Chili is simmering & so are your calories
4-5 Rounds
30-Second Plank
20 Mountain Climbers
10 Cross-body Mountain Climbers
40 Donkey Kicks (20 each leg)
20 Curtsy Lunges
Pancakes are Flipping, Pounds are Fading
10 Squat Side Kick (5 each leg)
10 Split Squats (5 each leg)
10 Body Weight (or grab a heavy pot) Squats
10-Second Kneeling Hip Flexor Stretch
Post-Meal Calorie Clean Up Before the Dishes
Light jog up and walk down the stairs for 20 seconds with a 10 second rest for 5 minutes total.
TIGHTENING YOUR TROUBLE SPOTS WHILE LOOSENING THE PICKLE JAR
20 Jumping Jacks
10-Second Deep Squat Hold
20 Jumping Jacks
15-Second Wall Sit
20 Jumping Jacks
10 Push Ups
20 Jumping Jacks
15-Second Wall Sit
20 Jumping Jacks
10-Second Deep Squat Hold